We could never have imagined that within a couple of years of starting our dream business - our children's bed designs were winning awards. How did this happen? Rewind to 2013, and we were seeking affordable, design-led kids' furniture for our little ones, yet found nothing on the market.
Everything available was either tacky and cheap, or stylish and overpriced. We decided to change this. What if we designed our own beds inspired by our children's needs? So we did. And we designed them with the following factors in mind:
Affordability
Premium qiality
Contemporary design
High functionality
We launched a direct-to-consumer website to save consumers money and named it our childhood family nicknames: NOA & NANI. Inspired by the visions for our own children, we designed a range of cool, contemporary and quirky beds which won awards.
The success of our children's bed designs inspired us to experiment with other furniture. Eventually, we branched out to create beautiful, affordable and design-led furniture for all the family. Motivated by our own family's needs and desires, NOA & NANI understands how to create a chic, cosy and contemporary home. We believe that families deserve expertly designed, unique yet functional pieces without breaking the bank. Explore our designs and see for yourself!

Love Noa & Nani x
"From simplistic white desks and storage boxes providing the perfect place to tidy away shoes from view to inspiring hideaways that encourage teens to study. Nöa & Nani's vast collection will suit the needs of a growing family."
Aspect County Magazine, February 2022. Issue 277.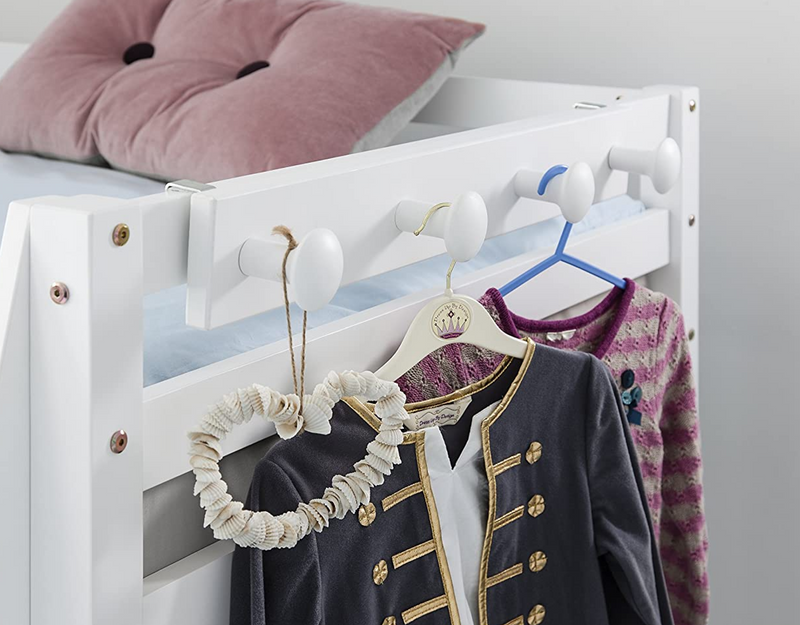 We've found the perfect balance between the needs of parents, who want a safe and secure environment for their children, and the desires of children to have the best, most exciting bedrooms in the whole wide world. Both are delivered by the bucketload to provide the most adorable furniture designs for the kids and the most stylish wooden furniture for the whole family. From our well-known collection of adventurous children's cabin beds to our elegant ranges of pine dining room furniture and sophisticated living room furniture, Nöa & Nani is here to help you create the most harmonious family home in which to play, relax and grow together.